How to Boost Conversions with Cold Email Marketing?
How often is your inbox spammed with sales emails that you never open? We're guessing, too many. Regardless, cold email marketing remains one of the top marketing strategies across all industries for its immense success. Who's reading them and why? Let's unveil this mystery together.
How often is your inbox spammed with sales emails that you never open? We're guessing, too many. Regardless, cold email marketing remains one of the top marketing strategies across all industries for its immense success. Who's reading them and why?
Let's unveil this mystery together.
What is Cold Email Marketing?
Before we dive into the details about cold email marketing, let's understand what it is and what it does for a business.
Cold email marketing is the 'art' of sending emails to prospects to initiate communication, educating them about your brand and product/service to convert them into a lead for your business.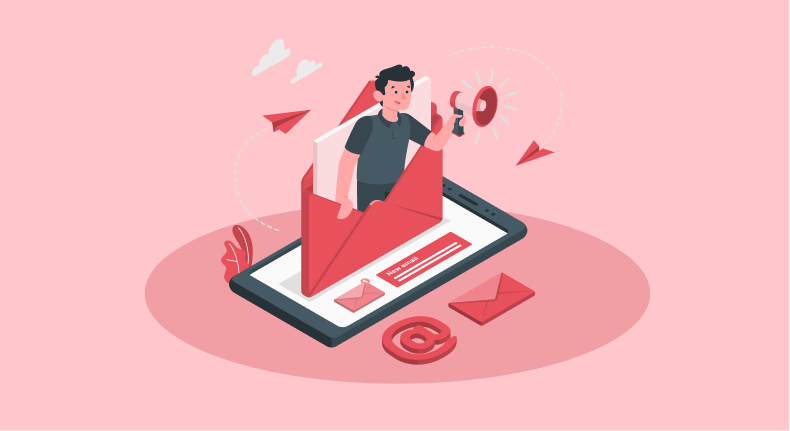 Cold email outreach is an efficient and easy way to connect with new prospects for lead generation and create awareness about your company. This marketing process exponentially increases the probability of getting a positive response. Even if that doesn't happen yet they see your email, they now know about the existence of your company and might consider you for their future needs.
It works better than other digital marketing efforts because decision makers and stakeholders of businesses spend more time in their inbox than on social media, hence, the possibility of getting noticed as an email remains the greatest.
How to Get that Email Read?
Most cold emails are scrapped to spam or trash. Why? Because they're sent to the wrong prospect, have an awkward or unattractive subject line, or are filled with irrelevant information that's really not worth reading.
Here, we've summarized some tips that can help you get greater conversions via cold emails.
Email the Right Prospect
Targeting the right prospect can never take a back seat- not even for cold outreach efforts. Emailing the wrong person at the right company can not only waste your efforts, but can also get you flagged as a spammer.
You can follow a simple method to narrow down the right prospects. Identify the industries that can utilize your product or service. Then shortlist the companies that you want to associate with. Finally, find the person who is responsible for making executive decisions with respect to your product or service- that's the person you'd want to email.
Subject is the Star
According to a study by SuperOffice, it was found that 63% recipients open an email based on the subject line alone. And that's why you must put in all your brains into writing a compelling subject line.
Research about the recipient of the email for a bit and include relevant keywords in the subject. You can also include the recipient's name, their brand name, or relevant statistics to attract them. Interesting and engaging subject lines can have a magnetic effect on the reader.
Don't Keep it 'Cold'
'Cold' emails don't mean you should be impersonal. Adding multiple personalized fields such as name, company name, city, hobby, etc, can increase the chances of receiving a response by 142%. Including these personalized details for cold outreach is known as deep enrichment.
Research plays a crucial role in deep enrichment. Gather as much information about the prospect as possible and add it to your email body. You're sure to catch their attention and impress them with the homework you've done before sending out that personalized email.
Open Two-Way Communication
You could send an email informing the prospect about your product. If they're not interested, your email would end in the trash.
Instead, add a question that's relevant to your brand and your prospect's business. This can help you open a conversation with them even if they're not interested in buying from you. It can also help you learn more about their perspective towards offerings similar to yours and understand their pain points as a consumer.
Close with Success
Add an attention-grabbing CTA at the end of your email along with contact details and a request to stay connected. Make sure they're captivating enough to get a sure-shot response from the receiver.
Pay Attention to Technical Aspects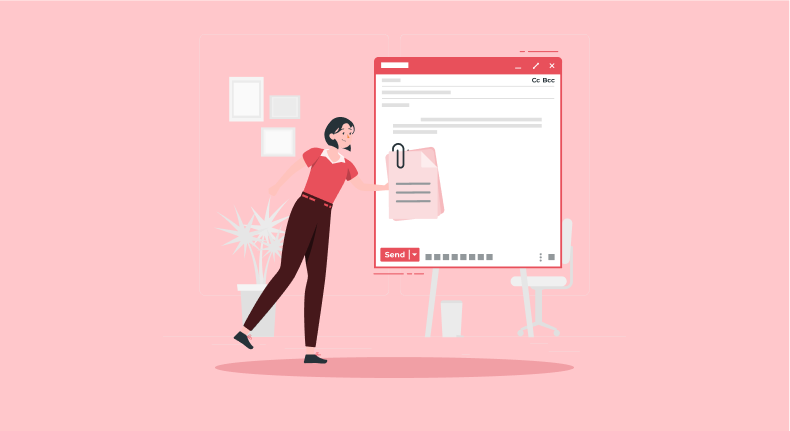 Spelling, grammar, syntax are something you'd want to perfect before sending out an email. Try A/B testing to identify the best email template that you can use for your outreach. Additionally, validate the prospect's email with appropriate tools to avoid spam filters or drop rates. These are important practices to set a benchmark for the domain reputation, maintaining bounce rates, and ensuring best possible effort for the outreach campaign.
Automate Cold Emails
Unarguably, sending cold emails include too much effort. Why would you spend excessive time on it when you can simply automate them? OutReachWriter, an AI-powered outreach content writer, can do all of this for you. With its smart automation, this tool can easily scrape the internet for the prospect's digital footprint and business details to produce a hyper-personalized email within seconds. You can even automate the entire process with ready-to-go ice breakers and follow up with the prospects as well. Talk about the smartest content automation software in the world!