How to Draft a Personalized Meeting Request Email?
The statistics associated with the success of cold emails testify how important they are in the sales process. But, drafting an email that attracts the recipient's attention and gets a positive response is the biggest challenge.
What is a Meeting Request Email?
It is no secret that the CEOs, stakeholders and decision makers of brands often keep busy with work. Scheduling a meeting with them to talk about your brand and convince them for a purchase is quite a struggle.
That's where meeting request emails come in to save the day.
Meeting request emails, as the name suggests, is an electronic communication requesting the recipient to schedule a meeting to talk about the business's products or services and other relevant information. Such emails inquire about the availability of the recipient for a meeting, in-person or virtual, to cover specific topics at length.
While there are various ways to schedule meetings, personalized emails are a particularly great one. Firstly, they are already in the recipient's inbox, probably the place where they spend most of their time. Secondly, these emails are not overly perusing, hence raising an inquisitiveness to know more about the relevant topics. And most importantly, they provide the sender with enough time to research the recipient and tailor the pitch accordingly, preventing any awkward situations while making the pitch.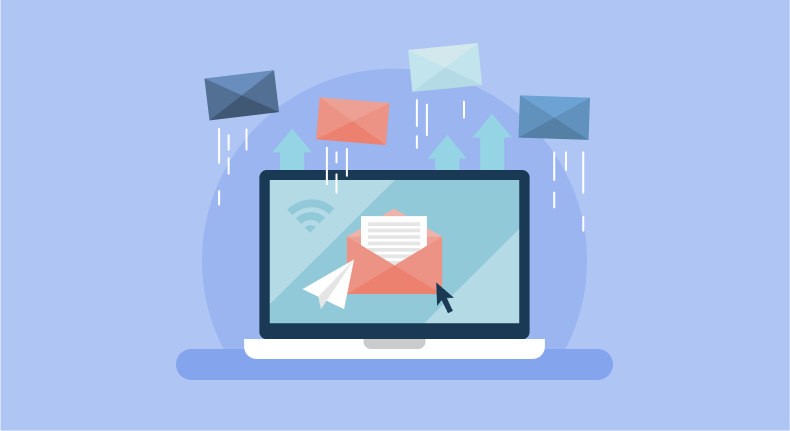 An Ideal Email Structure
An email for with a meetings scheduler link should have a precise objective. The recipient should not need to decrypt the language- it should be self-explanatory, clear, and brief. Some important factors that need to be considered in such emails are elucidated below:
Enrapturing Subject Line
Obviously, a decision-maker's inbox would be flooded with sales emails. The trick to stand out and get your email read is the subject line.
Subject line for email should be crisp and compelling enough to get clicked. It should not be a clickbait. You can try something generic or unique, experiment till you find the one that works for your prospects.
Some subject lines that work well for scheduling meetings via email are:
Let's catch up!
Are you free for a quick catchup session tomorrow?
We'd like to help you!
When can we talk?
Appropriate Salutation
To start off your email, it is important to greet and salute your prospect in the right way. Use a professional tone followed by their full name. If you're referring to multiple people, use collective terms such as "department heads", "stakeholders", or simply "all". Remember, "Sir/Ma'am" are now redundant for business emails. Stick to the classic "Dear" or "Good Morning/Afternoon" and you'll be good to go.
Introduce Your Brand
Irrespective of whether the receiver knows you and your brand or not, any sales email should start with a brief about your brand. Be precise and only include relevant information about the company that the recipient would need.
Once you educate the reader about your brand, you can proceed to include a summarized pitch and talk about how the product or service can help them improve their brand.
Pro tip: It's always a good practice to position your product or service as something that the receiver's company needs.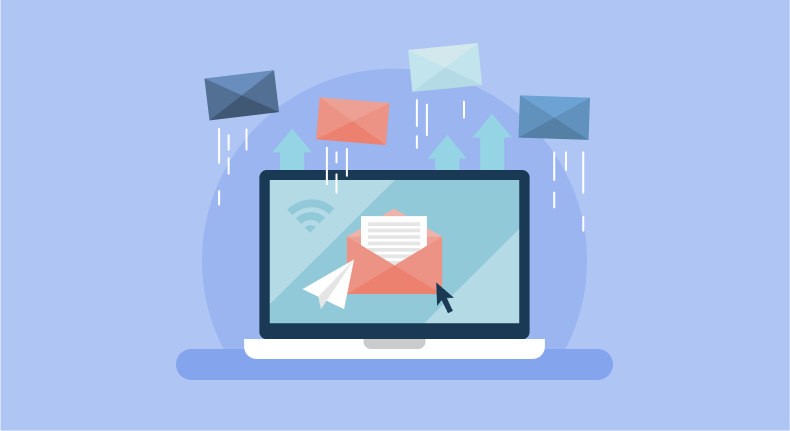 Clarify the Intent
Next, state the reason for the email, that is, scheduling a meeting to discuss the topic in-depth. Be truthful and flexible. Remember to state the tentative duration of the meeting so that they can find a free slot in their day for the same.
If you state a fixed time or date, be polite and ask if they're available. If not, request for a time and date for the meeting that suits them. Ask if they're comfortable with your chosen platform or place for meeting.
Confirm and Remind
Once you schedule the meeting and send out the invites, get confirmation from the invitee before the deadline. Also, don't forget to ask if they have any special requirements for the meeting. If they do, try to meet the requirements or inform them beforehand if it's not a possibility.
Additionally, if the meeting is scheduled a few days from the correspondence, send reminder emails at regular intervals. For instance, if the meeting is scheduled in a week, send a reminder email on day 3, the day before the meeting, and between 1 to 3 hours before the meeting. It is essential to ensure no last minute no-shows.
Best Way to Draft the Email
Is the email writing process a bit too overwhelming? OutReachWriter, an AI-powered outreach content writer, can write hyper-personalized meeting request emails in seconds. With its smart-research automation, it can scrape the prospect's digital footprint and company details to create an email with your pitch written just right. Loaded with smart features, this outreach writer can revolutionize your sales process and convert more leadthan ever b