6 Secret Benefits of AI Outreach Tool
AI platforms provide multiple customization options to help empower organizational tasks, enable distributed messaging, and training, and accelerate automated processes. One such AI platform is Outreachly, which has enabled efficient messaging across platforms so that businesses can interact with prospective leads and turn them into loyal customers.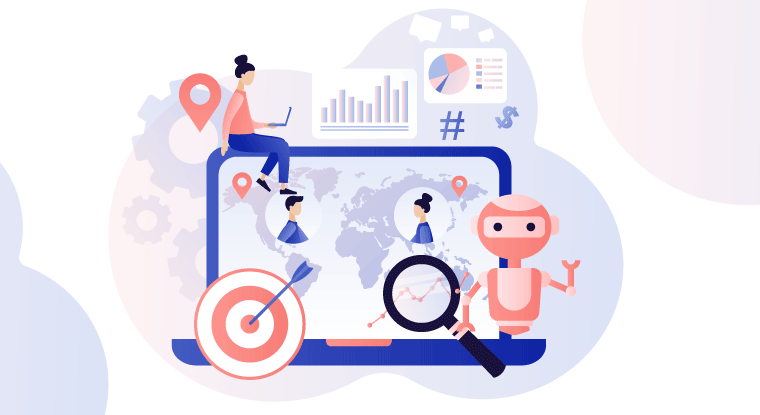 Why Do Companies Invest in AI Outreach Efforts?
Transparent and consistent messaging is the foundation of corporate communications and investor engagement processes. Companies are at risk of putting investors on alert if a message lacks consistency. Outreach can help understand the audience and a company's overall strategies when targeting investors. Companies must understand and identify how they get perceived and who they want to communicate with to increase the chances of successful investor engagement.
The best marketing strategy to focus on pitching business solutions to individuals or organizations is outreach marketing. The process helps increase brand awareness, build relationships, and acquire new clients who want to purchase business solutions or services. Here is a breakdown of reasons why companies must invest in outreach efforts.
It Helps Yield Immediate Results
Outreach marketing strategies are direct and actionable. New market agencies may find it time-consuming to write content and wait a few months for SEO to strengthen the traffic. So, Outreach marketing helps you reach the right individuals with the right products and services and get them to act and make purchases.
You Can Measure it Via Digital Marketing Software
Outreach marketing helps you launch a successful email marketing campaign by getting quick access to data and numbers to yield actionable results. In fact, with an AI writer, you can draft personalized content for your cold email outreach. You can also access email marketing KPIs to analyze how the campaigns have performed depending on real data analytics.
What is an AI Outreach Tool?
An AI Outreach tool helps organizations stay on top of the game in the marketing pipeline. The tool allows users to get to the heart of the business and understand what needs to get done to make it grow further.
The AI Outreach tool saves time by letting users see all the sent emails from a single platform. You can also skip the content and move to get the right information and stay on top of the conversations.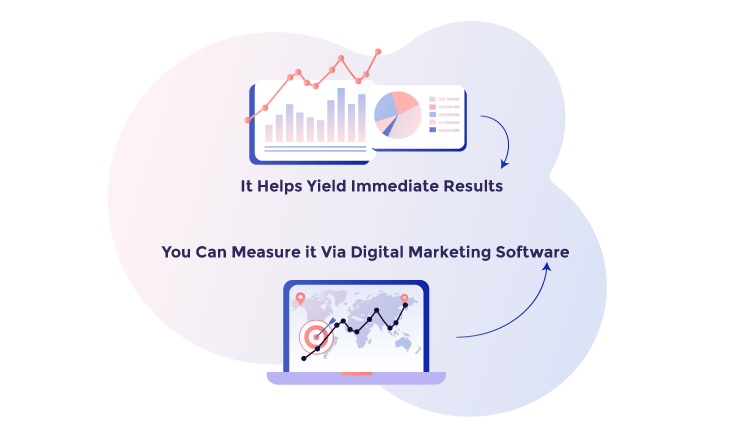 The best part about an AI Outreach tool is that it allows you to identify key individuals in the sales pipeline and analyze them one by one. Once you have sent an email to someone, you can analyze it again and eliminate the unnecessary details using an AI-powered Outreach tool.
Manual Outreach Vs. AI Outreach
Manual and AI Outreach adopt contrasting approaches and have significantly different features. Manual Outreach helps you connect with a high-value opportunity and takes extra time to perfect and fine-tune messages. You can choose manual outreach to craft custom messages for your target recipient instead of depending on automated mail merge processes to do the task for you. Additionally, if you don't receive a response after a certain period, the options available in manual outreach will prompt and alert you to send your second or third attempt.
You must also not launch any automation sequence to send manual outreach. If you do not want to customize and tweak every message and already possess a good template, AI Outreach works best for you. If you choose AI Outreach, your first message will get sent out automatically using designated templates after you review and approve the personalization. If you do not receive a response within a certain period, your follow-up attempts will also get sent automatically according to the outreach schedule found in the settings.
Benefits of AI Outreach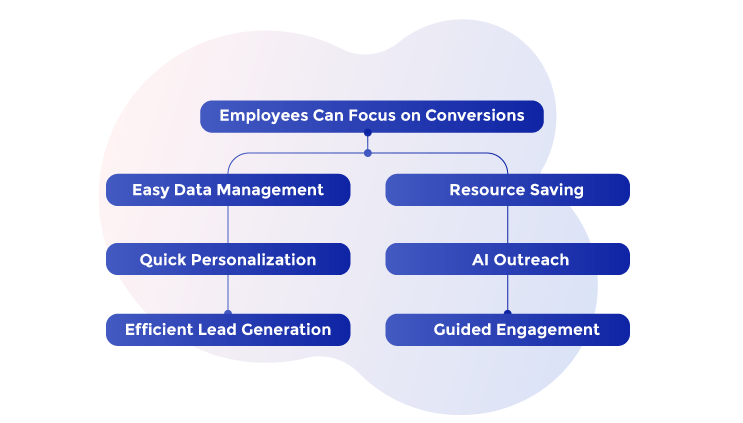 Every lead nurtured and generated through AI Outreach provides deeper insight and valuable data for the customer needs and preferences. The process results in a sharp competitive edge and better operational efficiency.
If you are still sceptical about using AI Outreach, you can go through the following benefits:
Resource Saving
AI Outreach has transformed how industries approach businesses by optimizing energy and production systems. An organization's team members can analyze and use deep enrichment data to send business messages. Outreach works on artificial intelligence that helps intervene critical points through better informing features and turning deal insights into repetitive actions for effective and predictable growth.
Since most activities happen via automated processes, AI Outreach helps save resources and time. Moreover, organizations do not need to bear the cost of additional manpower to conduct business tasks.
Easy Data Management
AI Outreach helps evaluate an organization's information system relevant to security, confidentiality, privacy, etc. The platform gets built to ensure that an organization's data remains secure and the team members have the right permission level to conduct their best tasks. AI Outreach platforms get backed with the highest security standards to protect the data and systems from a single place. The platform outlines and provides information requirements by specifying the best set of practices and security control details to help manage information risks.
Quick Personalization
AI Outreach is the best platform to get a quick, personalized approach to conducting tasks, sending messages, receiving responses, etc. You can create personalized emails using an AI Outreach tool and customize them in a few clicks. The tool also helps personalize your content in real-time so you can send relevant emails to businesses within a short period.
An AI Outreach platform can help you streamline and enhance your email marketing process by allowing you to write relevant subject lines, create personalized content, and write portions according to your requirements. The platform can also help you automate Outreach processes and clean up email lists to create new newsletters with unique personalization.
Efficient Lead Generation
If you want to generate genuine leads or prospects for your business, the AI Outreach tool is your answer. The platform allows you to collect and deploy lead enrichment from multiple channels and provides deep insights into the collected data. The insights may include recommendations, data-driven decisions, predictions, etc., for the marketing team to convert leads into loyal customers.
Employees Can Focus on Conversions
AI Outreach platforms help you generate more leads from assets you already have in your system. You can also generate leads automatically via virtual assistants and chatbots that are an integral part of any AI platform.
The platform lets employees focus on the lead conversion rates instead of waiting to get information on prospective leads or interact with them regarding customer loyalty and products and services.
Guided Engagement
AI Outreach enables organizations to maximize productivity and optimize sales execution through continuous guided engagement. The platform includes proven engagement workflows to turn insights into actions. It also helps organizations make the best decisions to advance deals across all sales cycles.
Summing It Up
An AI Outreach tool allows businesses to stay on top of their game when pitching business ideas in the marketplace. Moreover, you can send multiple messages from a single platform using the tool's features and customize relevant content for use on various platforms.
If you are looking for an efficient AI Outreach tool, you can try using the OutreachWriter by 500apps. The app is built on the grounds of AI to ensure you create the best-automated tasks here for implementation in your organizational system. Visit the 500apps website for more details.
Know Why Outreachwriter.com is Best for AI Outreach Services?
#1
Personalize emails and LinkedIn messages with AI for 8X more responses
#2
Get more replies with AI based analysis of a prospect's LinkedIn activity
#3
Automate and scale up cold outreach activities with AI
#4
Reduce 45 minutes of research time per lead to 15 seconds using AI email write
#5
Use AI to create personalized sales, marketing, or HR emails in few clicks
#6
Pitch for backlinks using any website´s metadata
#7
Create custom prompts to train your AI writer your way
#8
Bring your own OpenAI integration for unlimited AI messages
#9
Unbelievable pricing - the lowest you will ever find
#10
Everything your business needs - 50 apps, 24/5 support and 99.95% uptime
Join the SaaS Revolution
All-in-One Suite of 50 apps

Unbelievable pricing - ₹999/user

24/5 Chat, Phone and Email Support