How to Use an AI Writer for Your Business Blogging
AI writing programs are software and tools that use artificial intelligence (AI) and machine learning to produce relevant content like phrases, words, and sentences. Machine learning works as AI's subset and allows computers to learn to think and do things like human beings. AI writing creates multiple materials like website landing pages, social media posts, email messages, product descriptions, blog posts, e-books, etc.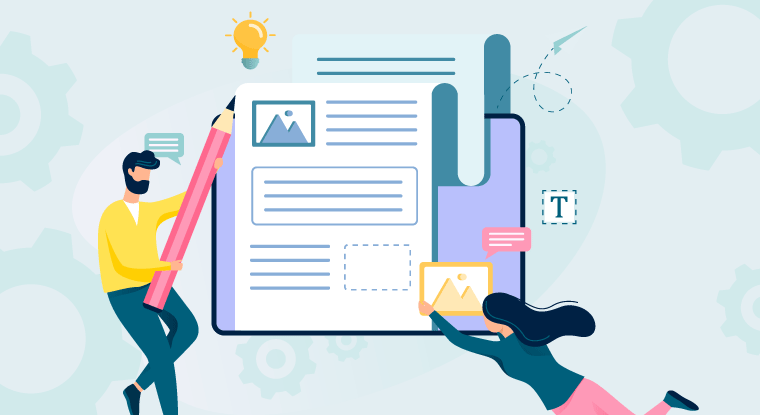 Individuals use AI writing to create content, save time and effort, and reduce workloads. AI writing uses natural processing software to create content based on how human beings write manually. The process helps generate unique content without plagiarism or repetition issues.
How to Use an AI Writer?
An AI writer uses artificial intelligence to predict text based on the supplied input. You can use AI writers to create landing pages, marketing copies, blog topic ideas, brand names, slogans, lyrics, etc. AI writers make working lives easier by taking up most work and allow users to save time by focusing on other significant professional matters.
AI writers have developed with time and have become creative and innovative to help content marketers create meaningful content instantly.
Most AI writers work on autoregressive language models and use a dataset to combine sentences by predicting the next best word while keeping the relevant context.
The AI model gets trained with relevant information and data sources to create a staggering amount of texts that generate original and high-quality content.
The best part about AI writers is that you can use them to create long-form and short-form content. Most AI writers use relevant tools that help generate content for blogs, posts, or websites faster than it takes for users to write content manually.
The Benefits of an AI Writer
AI writer tools are designed to create high-quality content for blogs, websites, and social media posts. The tools help users to generate topics, research information and write relevant content. The process can also help to create informative and engaging social media posts.
Here is a detailed breakdown of the benefits of an AI writer.
Jumpstart Ideas
AI writers are the best way to generate content ideas for blogs, websites, and social media platforms. New writers often struggle to come up with ideas for their content because of which they spend a significant amount of time researching or brainstorming topics. So, an AI writer gives users the time to focus on developing other professional skills instead of spending their time to search content ideas.
Quality Content
AI writers help create quality content in a short period. The AI tools have improved and produce high-quality content at the level of human editors. The tools can also pull information from databases and create ideas based on keyword variations which help writers get more content for money.
Keyword Generation
AI writers can find keywords for niche content within a short period. AI tools and software generate keywords in a fraction of the time compared to human writers. The process allows writers to create engaging and high-quality content for readers while worrying less about generating keywords.
Content in Multiple Languages
Software that employs AI methods can translate content from one language to multiple other languages. So, AI writer tools and software work wonders for writers who write content for foreign audiences and markets.
Social Media Presence
Businesses can use an AI writer to create engaging and unique social media posts that users will click on and share with others. AI writer tools and software are time and cost-efficient for businesses because they can push more content with minimal effort.
Personalized Content
Individuals and businesses can generate personalized content for specific audiences with the help of AI writer tool kits. The process helps differentiate a business organization from others in the same niche market. AI writers also help drive conversions and customer loyalty over time.
Why Should You Use an AI Writer for Your Business Blogging?
An AI writer can help you generate content ideas and find the correct words to send messages across platforms. You can use AI writers for your business blogging in various ways. For instance, you can use the tools and software to generate content for a specific niche or topic for a client. AI writer software and tools offer multiple time-saving opportunities that make them a perfect fit for business blogging. The process helps free up the writers' time for other tasks. You should use an AI writer for business blogging because you can guide the kind of content you want and its structure.
Here are the benefits of using an AI writer for your business blogging. - Better content quality - Increased productivity - Content generation in a short period - Improved SEO traffic ranking
How to Get Started With AI Writing?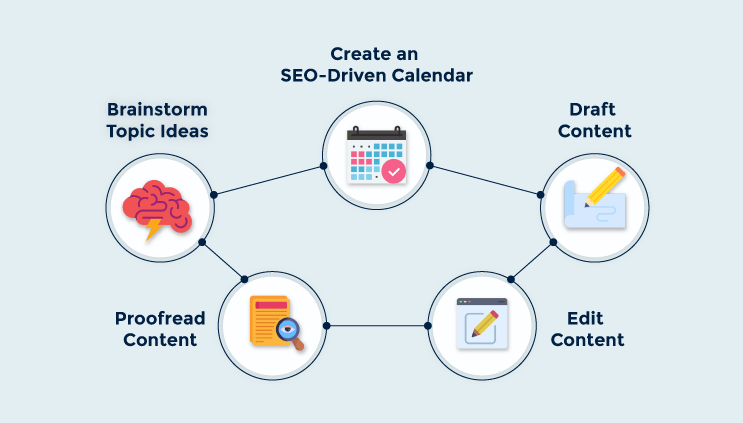 AI writing helps supplement the manual writing process while the user remains the sole instructor. Here is how you can get started with AI writing.
Brainstorm Topic Ideas
You can start by using AI writing to brainstorm unique and engaging topic ideas for your blog, website, or social media post. The AI tool or software will generate potential topics based on the input, and then you can choose the ones to create posts or articles.
Create an SEO-Driven Calendar
Try creating an SEO-driven content calendar using an AI writer to conduct keyword research and add the related keywords to the main topic. You can search the keywords in any search engine later to show you the ones you must target for a particular article or post. You can also create an SEO-optimized article outline using the same tool or software.
Draft the Content
Once you complete the outline and keywords, you can start using AI writing to draft your final content. You can use various tools and techniques to create relevant content based on the given topic.
Edit the Content
You can start editing your content after you draft it and conduct style edits, fact-checks, structure edits, presentation edits, SEO edits, etc., at your convenience.
Proofread the Content
The final step here is to proofread the content and check for plagiarism issues before publishing it on any platform. Although AI writers help create high-quality content, you cannot rule out the possibility of errors or repetitions. So, go through the final content once before you publish it anywhere.
Summing It Up
AI writers have simplified how you write content for blogs, websites, or social media posts. In fact, 12% of the companies utilize AI to write content for their organization. These tools and software have minimized the time required to create relevant content which is error-free and engages the audience within a short period.
If you are looking for an efficient AI outreach writer, OutReachWriter is your answer. It is the best writer's toolkit to create, edit and publish content on various platforms and prevent long and laborious manual tasks.
Know Why Outreachwriter.com is Best for AI Outreach Services?
#1
Personalize emails and LinkedIn messages with AI for 8X more responses
#2
Get more replies with AI based analysis of a prospect's LinkedIn activity
#3
Automate and scale up cold outreach activities with AI
#4
Reduce 45 minutes of research time per lead to 15 seconds using AI email write
#5
Use AI to create personalized sales, marketing, or HR emails in few clicks
#6
Pitch for backlinks using any website´s metadata
#7
Create custom prompts to train your AI writer your way
#8
Bring your own OpenAI integration for unlimited AI messages
#9
Unbelievable pricing - the lowest you will ever find
#10
Everything your business needs - 50 apps, 24/5 support and 99.95% uptime
Join the SaaS Revolution
All-in-One Suite of 50 apps

Unbelievable pricing - ₹999/user

24/5 Chat, Phone and Email Support