All You Need to Know About Cold Emails
Cold emails are exactly what you need to get in touch with your prospect. In fact, 83% of people prefer being contacted via email to phone calls, and it generates 40 times more leads than any other marketing method. Why not leverage this easy and unarguably successful method to gain more leads than ever before.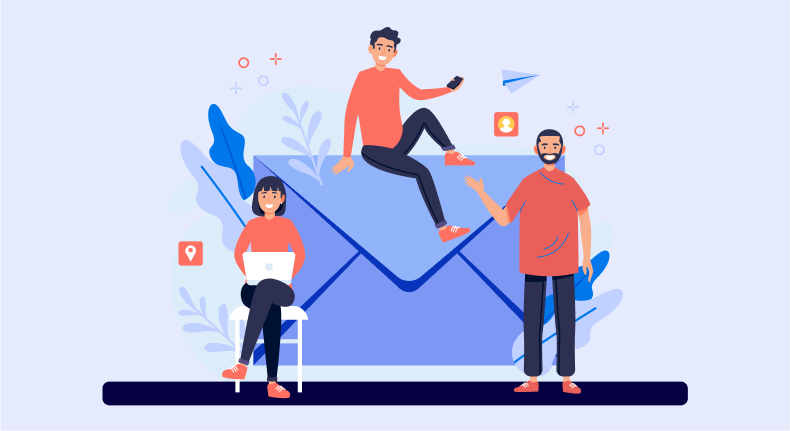 Did you know that you make $42 for every $1 invested in cold emails?
In this day and age, cold calls are not only exhausting for the salespeople but frustrating for the prospect as well. Imagine losing out on a high-quality lead just because you called them at the wrong time!
Let's dive into the depths of cold emails.
What is a Cold Email?
Cold email is a method for establishing and maintaining business connections.
Think about how business connections grow in the offline world to have a better idea of what it is. Typically, a talk is the first step in everything.
Picture this - a salesperson attends a trade show or industry conference in order to meet new clients. They look for chances to strike up a discussion while the event is going on. But they don't want to promote their service or extol the virtues of their business. They aim to make small talk and break the ice. Their objectives are to develop a relationship with their prospect and gain as much perspective about their company as possible.
The same rules apply to external sales. A conversation can be started online by sending a cold email. It's a message you convey to someone who probably knows almost nothing about your business. We refer to them as "cold" leads because this is the first instance they have heard of you.
A cold email should be written with the intention of developing a relationship rather than making an immediate sale. To warm up those leads, to put it another way. The trick is, one step at a time.
How Has Cold Emailing Changed?
Since its beginning, cold email campaigns have advanced significantly. Composing cold emails used to be solely for the aim of pitching the offer. The majority of the time, a single, generic message was sent to a sizable group of prospects without any personalization or segmentation.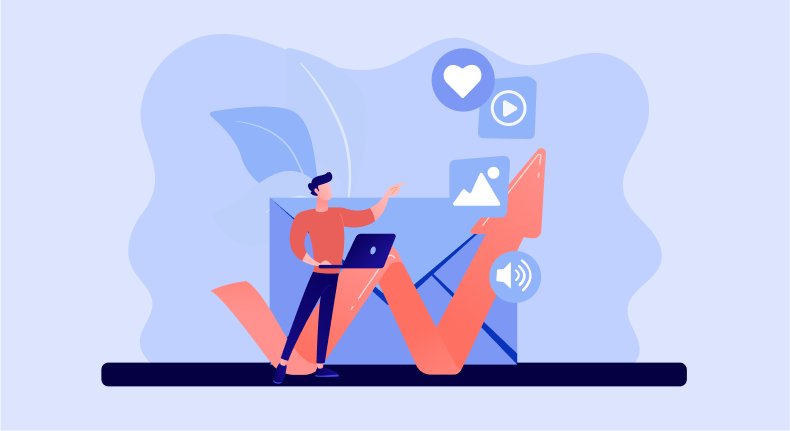 Such a mass-sales-focused strategy really performed quite well as a lead management tool for lead generation because the technique was new and not many people conducted business via email at the time. However, the more copy-paste communications that swamped the prospects' inboxes, the less successful this strategy became. Cold emails' slick salesmanship and impersonal nature started to irritate people.
Since then, cold emailing techniques have changed dramatically. aggressive sales pitches in messages are now doomed to fail. Emails that are impersonal and generic no longer work.
These days, developing a relationship with a prospect is everything. The receiver, not your product or service, should be the main focus of your cold email copy. Consider yourself in their position. A prospect should feel that you comprehend their company and the difficulties it faces from your very first communication. Don't immediately proceed with the transaction. Let your potential customers speak more about their regular workplace challenges. Then demonstrate to them how these procedures may be enhanced or carried out more effectively.
Nowadays, attracting prospects' attention requires customization. As a result, prospecting is crucial to the success of your cold email campaign as a whole.
Your ability to create a message that is ideally targeted to the specific prospect segment will increase as you know more about your prospects.
Do Cold Emails Actually Work?
Yes, to answer briefly. When done well, cold email marketing may be a terrific way for companies to connect with potential customers. People spend a lot of time browsing their mailboxes. Businesses may reach their potential clients and increase response rates by regularly using cold emails to reach out to them.
Cold emailing has the additional advantage of being persistent and capable of directly reaching your target audience. For instance, social media campaigns are a great method to quickly reach a large number of individuals. Businesses, however, are unable to foresee whether users would view the promotion online. Cold emailing reduces the possibility that the user will miss your pitch because it arrives directly in their inbox.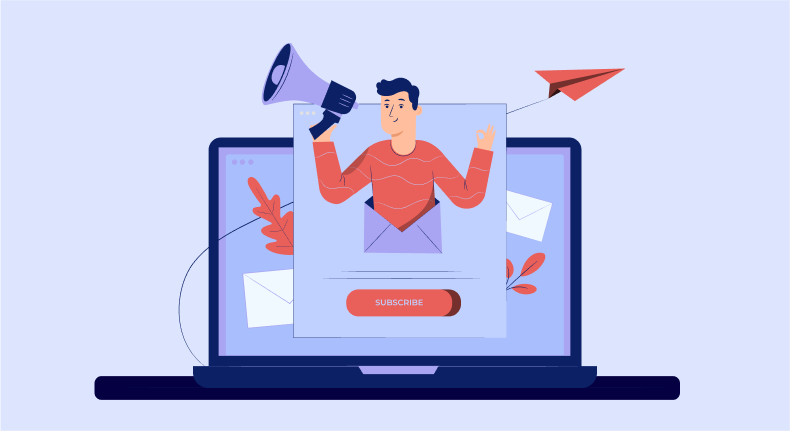 In addition to being measurable, cold email marketing is crucial for business expansion. Businesses can use the information they gather from cold emailing to enhance their future email marketing initiatives. Businesses can examine indicators like delivery, open, click-through, and bounce rate, for example. Businesses can use this information to grow and enhance their email marketing initiatives to boost future outcomes.
How to Draft a Perfect Cold Email?
So far, we've established that cold emails are absolutely crucial to growing any business. But if you send out a bunch of emails and get no response, all your efforts go futile. Instead of trying to push a rock uphill, let's learn a few nifty hacks for drafting an email to get positive responses.
Killer Subject Line
When you skim through your inbox, you're most likely to open the ones that have an intriguing subject line. Don't expect your prospect to be any different either – especially when they're an executive-level employee who probably gets tens and hundreds of emails every day.
Cold email is a method for establishing and maintaining business connections. Sign Up 14-Day Trial
To grab the attention of your prospects, make sure that your subject line is enticing. Don't keep it bland or generic, personalize it for your prospect. You can add their name, company name, or numbers in the form of data or statistics. In fact, according to a study by Yesware, a subject line that includes a number is 113% more likely to be opened or read. Now that's promising.
Keep it Short and Sweet
Humans have adapted to the fleeting time paradox. Today, our attention spans are shorter than a goldfish, distraction is easy. That's exactly why you need to keep your email body precise and skimmable.
As easy as it sounds, it's pretty easy to mess up the precision. Here are a few tips you can try out:
Start with a question highlighting the pinpoint
Introduce yourself and the company
State the product or service you're trying to sell; ensure it's relevant to the prospect's needs
Change the paragraph after every two to three sentences, long paragraphs are intimidating and boring.
End with an open-ended question but don't be too intrusive
Close the body with a CTA, requesting the recipient for a call or other means of interaction.
Focus on Problem Solving
Before drafting an email, try to answer this simple question - "Why do they need us?"
Every industry, every company has its own set of problems. That's where you step in as the knight in shining armor.
When researching a prospect, understand their pain point. Most likely, companies falling under the same industry have similar problems. Through your email, try to convince them that your offerings can solve their issues efficiently, without compromising the quality of work - nobody can say no to smart solutions!
Personalization is the Key
Factually, personalized email can increase the chances of getting a response by 142%. Similar to the subject line, you should add their name, designation, company name, and any other relevant information you can find about your prospect.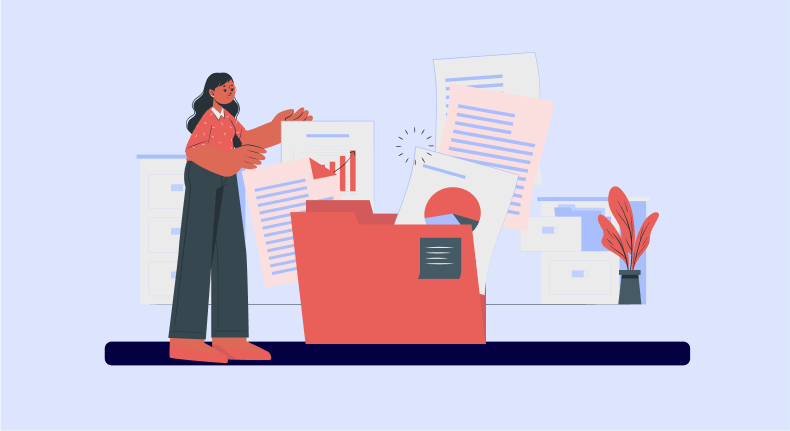 Ask Questions
Here's a cool trick- end your email with an open-ended question.
Seems weird, right? But adding a question that the recipient can answer at length can increase your chances to get a response. Once you have a conversation going on, you can always use it to peruse them. It also helps in knowing the prospect better, hence making the conversion easier and more natural.
Conclusion
Cold emailing may not be the most thrilling marketing strategy, but the stats back it up, and it is effective. When used properly, cold emails can significantly influence your digital marketing and business growth plan. The majority of people regularly read their email, making it the ideal channel for companies to reach out to customers, build brand awareness, nurture leads, and expand their operations. If you want to find out more about how to make your cold email marketing efforts more effective with AI outreach writer, get in touch with us today!
Know Why Outreachwriter.com is Best for AI Outreach Services?
#1
Personalize emails and LinkedIn messages with AI for 8X more responses
#2
Get more replies with AI based analysis of a prospect's LinkedIn activity
#3
Automate and scale up cold outreach activities with AI
#4
Reduce 45 minutes of research time per lead to 15 seconds using AI email write
#5
Use AI to create personalized sales, marketing, or HR emails in few clicks
#6
Pitch for backlinks using any website´s metadata
#7
Create custom prompts to train your AI writer your way
#8
Bring your own OpenAI integration for unlimited AI messages
#9
Unbelievable pricing - the lowest you will ever find
#10
Everything your business needs - 50 apps, 24/5 support and 99.95% uptime
Join the SaaS Revolution
All-in-One Suite of 50 apps

Unbelievable pricing - ₹999/user

24/5 Chat, Phone and Email Support