10 Cold Email Writing Tips for Sales Teams
Mastering the art of cold emailing is crucial for salespeople. It is important to keep sales pipelines full with reliable and effective solutions. It is a fact that numerous cold emails are disregarded and go unnoticed in prospects' inboxes. It is why implementing an email strategy is important for salespersons. The global volume of business-related emails will surpass 347 billion daily by the close of 2023.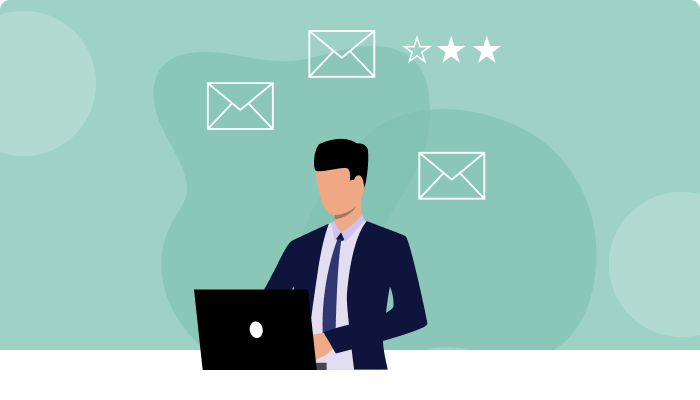 So, your emails must stand out. Writing emails by yourself can be time-consuming. It is where AI writers come in handy! This tool streamlines the process of writing effective emails and saves time. To receive responses, it's important to consider certain factors when sending emails. This article will highlight 10 cold email writing tips that can get you responses. So, without further ado, let's get started!
Key Facts about Cold Email!
According to a study by McKinsey, email is nearly 40 times more effective at acquiring customers than social media.
Around 80% of individuals prefer to be contacted by sales representatives through email.
33% of email recipients decide to open an email based only on its subject line, as per a SuperOffice study.
Including the prospect's company name in the subject line can boost open rates by 22%.
Sending multiple follow-ups can double your response rate, as per a Backlinko study.
Approximately 70% of cold emails do not receive follow-ups.
Incorporating AI writer tools in a sales team can increase lead generation by over 50%.
10 Tips to Write Cold Email
Research your Pospect
To write cold emails that elicit responses, research the recipient's business and preferences. A personalized email can increase the chances of capturing their attention and closing a deal.
You can use Google, social media sites (e.g., Facebook, Twitter, LinkedIn), websites, blogs, and press releases to gather information.
Create an Intriguing Subject Line
Devote 50% of your email efforts to crafting and testing intriguing, credible subject lines. They are the gatekeepers to your email's success. Avoid using spammy or sales-y language.
Craft copy that feels Personal and Conversational to the Reader
Ensure that your email has a human touch by avoiding a formal tone and buzzwords. Overusing marketing cliches makes you sound like a salesperson and less relatable.
Instead, Craft a tailored message that speaks to the prospect's needs. You can do this by using your knowledge of their buyer persona.
Capture Attention with the Opening Line
The opening line of your email is crucial in catching the recipient's attention even before they open it, as it often appears as a preview under the subject line. You need to put in extra effort to make it compelling.
Starting with a bland introduction like "Hi, my name is" won't captivate the prospect's attention. Instead, you can try an opening line that's specific and personalized, such as "I noticed your internet services in Manhattan and wanted to introduce myself." A strong opening line can hook the reader and encourage them to keep reading.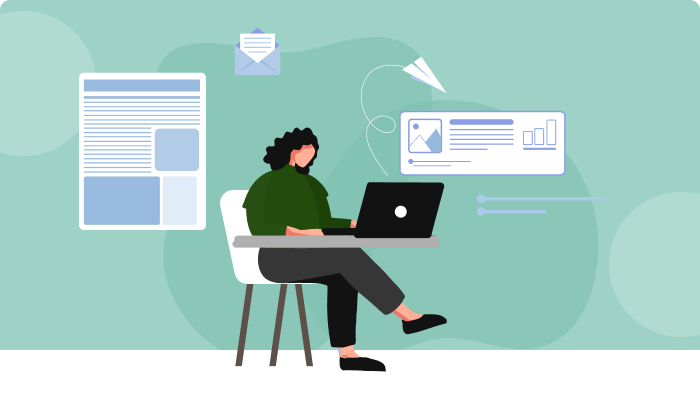 Provide Proof to Support your Claims
Social proof in sales emails enhances credibility. You can do this by citing past successful collaborations with individuals or companies. It helps in elevating trustworthiness and maximizing impact.
You can also include the following:
Customer testimonials
Current number of users of your product or service
Customer reviews
Celebrity endorsement
Your company's certifications and online courses
Incorporate a Problem-solution Pattern when writing your cold sales email copy
A popular marketing strategy that is effective in cold emailing is to create two mental images for your prospect. one of their current situations and another of how much better their business or daily work could be.
Emphasize the potential improvement that is achievable with your product or service. You can position it as a means to help them reach their goals rather than the story's main focus.
Ensure that your Email has a Distinct Purpose
Sending an email just for the sake of it wastes everyone's time and makes your prospect not open it in the future.
Below are some distinct purposes for sending a cold email:
Following up on a prospect's action
Offering a preview of a new report or guide
Blog post sharing
Providing survey findings
Offering an audit with a written report without charging for it
Giving freebies ( it can be some event tickets or an ebook)
Offering a live demo
To increase the effectiveness of your email, it is essential to state your purpose early in the email. You should maintain a singular focus on that purpose throughout the email.
Ensure your Purpose Corresponds with an Actual Pain Point
Most people tend to stay inactive until circumstances force them to take action. It's only when inaction becomes intolerable they get the motivation to do something. They are content with maintaining the status quo as long as the situation is tolerable.
Given that scenario, your email should focus on a recognized pain point.
The objective of your email, that is, the reason for contacting you should simply be:
Shed light on the issue by providing relevant information
Present a solution
Offer guidance on how to overcome the issue by providing tips
Make sure the Offer and Call to Action (CTA) are appropriate
When you send a cold email, you pre-qualify your potential lead and initiate a discovery process. To attract them, you need to offer a lead magnet, audit, or giveaway. It's essential to make sure that your call-to-action (CTA) matches the offer.
Incorporate an Open-ended Question
An open-ended question gives a more detailed response compared to a simple 'yes' or 'no' answer. Incorporating an open-ended question prompts prospects to provide more detailed information about their business.
However, the question remains why would your prospect share their business details with a stranger like you?
One effective approach is to position yourself as an expert on a particular topic. You can then ask about the challenges they face in that area.
Example: As an executive coach to several prominent tech entrepreneurs, I assist them in achieving their objectives. What are your top three goals for the upcoming year that you've considered?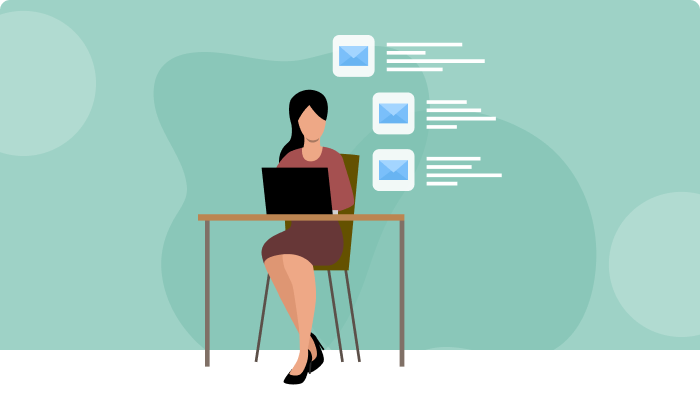 Advantages of Using Cold Emails
Given that emails have an almost negligible sending cost, your email marketing campaigns can yield an exceptionally high ROI.

Cold emailing helps sellers connect with potential customers who may not be familiar with their products. It helps in creating awareness and meet people's needs.

Email writer tools can help sellers generate new, qualified leads.

It increases your brand awareness. These emails can move you closer to conversion. Even if recipients aren't interested immediately, they may remember your business later.

Professional email tools like OutreachWriter can enhance productivity by enabling personalized emails, integration with other apps, templates, scheduling, queues, and more.
Get started with the leading Cold Email today! Sign Up 14 Day Trial
Summing it Up
Improving your cold sales email copywriting skills requires time and focusing on your prospect's perspective. Success comes from adding value, being concise, and personalizing the message.
You can rely on OutreachWriter by 500 apps for all your business email writing needs. This software automates and helps you create compelling emails that engage your audience and bring desired results.
We hope the tips mentioned in this article add value to your email campaigns and enhance your writing skills.
Know Why Outreachwriter.com is Best for AI Outreach Services?
#1
Personalize emails and LinkedIn messages with AI for 8X more responses
#2
Get more replies with AI based analysis of a prospect's LinkedIn activity
#3
Automate and scale up cold outreach activities with AI
#4
Reduce 45 minutes of research time per lead to 15 seconds using AI email write
#5
Use AI to create personalized sales, marketing, or HR emails in few clicks
#6
Pitch for backlinks using any website´s metadata
#7
Create custom prompts to train your AI writer your way
#8
Bring your own OpenAI integration for unlimited AI messages
#9
Unbelievable pricing - the lowest you will ever find
#10
Everything your business needs - 50 apps, 24/5 support and 99.95% uptime
Join the SaaS Revolution
All-in-One Suite of 50 apps

Unbelievable pricing - ₹999/user

24/5 Chat, Phone and Email Support