Top 6 Email Writer Tools to Write Professionally
When you are working on your email, you will need to learn the art of crafting cutting-edge emails. The emails serve an important use and help you fine touch your emails in the desired fashion. This is where you may need the services of an ai writing software.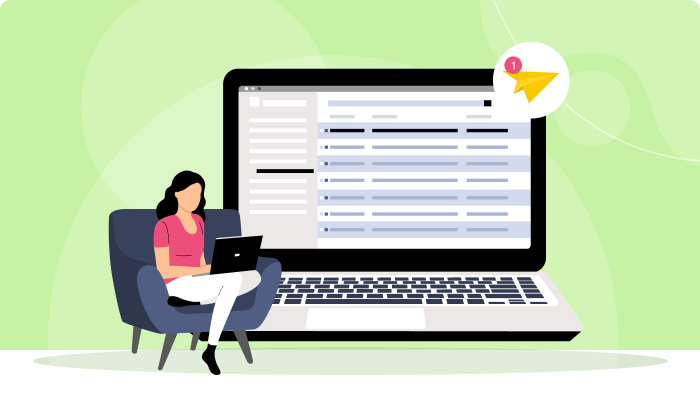 Of course, there are several tools for email writers too. So, here we will be talking about different types of AI writer generators or even email writers that can be of help. It is upon you to assess what each of the tools has to offer and then analyze what you need for your firm.
Definition of Email Writer
Email writing refers to the whole technique of writing and responding to emails in a way that looks more professional and is likely to convert leads into sales. Several tools are so designed that they make use of AI techniques and craft compelling write-ups.
These tools can also be used for making your email stand out as well. Once you get the hang of the tool, you can put it to use to craft compelling emails or even your resume write-ups as well. Most of the custom ai writer tools will give you the option of training ai to work in the way you want. So, let us see some of the key tools you can use.
Top 6 Email Writer Tools
Here are 6 of the best ai email writer tools that you can use for the sake of advancing your career and taking it to new heights. Most of these tools come with great features and they are sure to help you in writing compelling copies that will create a good impression.
Outreachwriter
Another great custom ai writer tool with 500apps, this one is the top choice for users. It comes packed with several features and here are some of them.
Personalize your emails
Send more responses with ease and quickly
Create a personalized sales letter
Cut down on the research time
Offers the provision to teach the AI writer to write copies in a way you desire
Provision to send unlimited AI messages as per your need
Scale up the cold outreach emails
Increase the likelihood of getting more replies
So, these are some of the different features which this tool has to offer. It can serve your needs in the right way and help with writing and responding to emails.
Get started with the leading Email Writer Tools today! Sign Up 14 Day Trial
Flowrite
When you are looking for a professional AI writer tool, nothing is better than Flowrite. This is a smartly designed tool to help people get over their writer's block. With this, business email writing is also possible! The best thing about this professional email writing tool is that you can feed it some content and it will churn fresh copies in tune with the tone and scope of the email you have shared. This helps in avoiding any breakthroughs in the writing process. So, feel free to use this email writer to sketch a customized email too.
SubjectLine
If you are on the lookout for a key writing assistant and an AI writer generator for email writing, SubjectLine is the ultimate solution. It offers you the benefit of optimized subject line creation for emails. You can choose the way you want the email writing to be and make sure to give it some input so that it knows the context. Once you have done so, this custom ai writer tool will then do the rest as you don't have to worry about a thing. These days the email copywriting tools that make use of AI have massively simplified the task of writing. One doesn't need to think and ponder for long as these tools do just fine.
Crystal
This is another powerful email writer that comes with the type of design that allows it to create email as per the personality and tone of recipients. If you want to improve your cold email conversion and get a good and decent amount of traffic in terms of click ratio, this tool might be a great choice. It uses current data of the recipients to understand them and write accordingly. Professional email writing is its core, so no matter what you need, you name it and the tool will give it. Also, it is easy to use as well.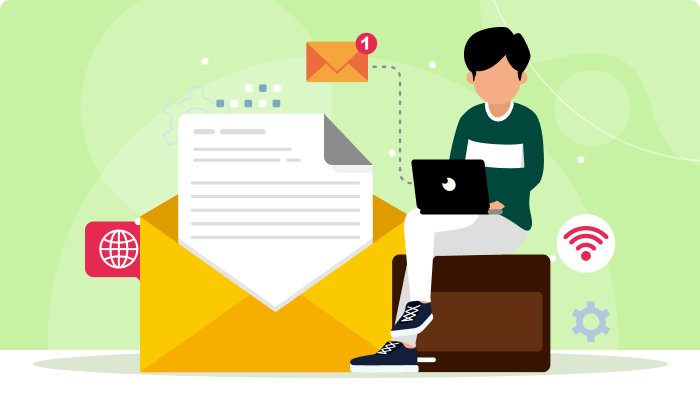 QuickMail
A lot of businesses that are on the lookout for smart ai copywriting tools are using QuickMail as their business email writer. It is designed with a difference and helps you generate emails based on your needs and requirements. They use a systematic model. First, they integrate with the email provider and then create for improving cold email landing. It could be used by your business to schedule follow-up emails also. Surprisingly, it takes 5 follow-up leads to close the sales deals at higher rates.
Autothink
Want a highly professional email but don't have the time or the skill for it? This is exactly where this ai email tool pops into the picture. It is a very powerful AI writer tool that can work as an email writer. It comes with several templates that you can choose and then work based on the brief you have in mind. It can use sentiments to customize your emails to enhance the chances of their open rate. A lot of top companies have been availing of the services of this tool as it seems to be laden with great features. The AI helps you generate auto emails in a matter of a few minutes.
So, these are the top email writer tools for you to pick from.
Benefits of Using Email Writer
There are several benefits of using the right email writer. We are going to share the details with you.
Higher responses: When you have a professional tool to respond, you will be able to respond much more and send out more messages
Personalized touch: Thanks to the best of custom ai writer tools, you will be able to create personalized sales responses in an effective manner
Better cold outreach: With the right SEO email writer tools, it is easier to scale up the cold outreach activities in an efficient manner
Quicker: There is no denying the fact that using an email writer is a much quicker process and doesn't entail a great deal of time or effort.
Conclusion
So, these are some of the benefits of email writer tools. It will help you in several ways to improve click and open rate of emails. The best thing about these email writer tools is that if you just need an idea rather than the whole email, these ai writer tools will give you that too. Now that you have the full list; you can check out the ones you would like to use and thereby improve your email marketing growth in the right manner.
Know Why Outreachwriter.com is Best for AI Outreach Services?
#1
Personalize emails and LinkedIn messages with AI for 8X more responses
#2
Get more replies with AI based analysis of a prospect's LinkedIn activity
#3
Automate and scale up cold outreach activities with AI
#4
Reduce 45 minutes of research time per lead to 15 seconds using AI email write
#5
Use AI to create personalized sales, marketing, or HR emails in few clicks
#6
Pitch for backlinks using any website´s metadata
#7
Create custom prompts to train your AI writer your way
#8
Bring your own OpenAI integration for unlimited AI messages
#9
Unbelievable pricing - the lowest you will ever find
#10
Everything your business needs - 50 apps, 24/5 support and 99.95% uptime
Join the SaaS Revolution
All-in-One Suite of 50 apps

Unbelievable pricing - ₹999/user

24/5 Chat, Phone and Email Support