Top 7 Profile Writer Tools to Advance Your Career
This article provides an overview of the top 7 profile writer tools to help in your career. Read more to create a compelling profile that will help you stand out and land the opportunities.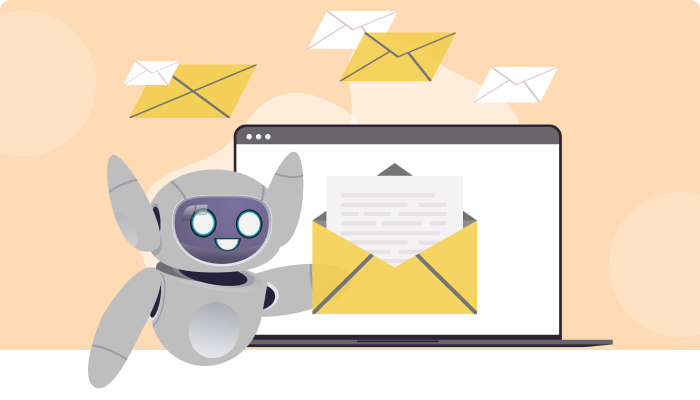 Profile writer tool is an excellent way to define your strengths using the best skill profiling tools. Profile writing services can help professionals land their dream jobs. Custom AI writers can digitally represent your professional journey and help you grow your audience on professional networking platforms like Linkedin. Do you often feel your career is at a standstill? Are you tired of consistently applying for various job postings but are still waiting for a positive response? It's time to change your A-game. Desperate times call for reevaluation of preferred methods.
Gone are the days when you had to write an email to apply for job openings manually. Fortunately, due to emerging technologies, the world has adapted to a more sophisticated and user-friendly way to fill in job openings. Various recruitment software is used to create job posts, accept applicants, and screen resumes with the help of a powerful parser tool and grade them based on their capabilities. Your resume will only meet the human eye if you stand out from the screening round performed by sophisticated tools. Hence more professionals are leveraging the power of ai writer generators to edit resumes in a way that holds the attention of recruiters.
Profile Writer: Definition
Profile writers have experienced professionals that can create resumes that suit the job requirements you are applying for. You can request profile writing that caters to your client's needs and get the contract you have been striving to get your hands on. Whether you are looking to make new connections or intend to grow your brand to land greater opportunities, profile writing is the tool for you. Their email writer services are an excellent way to write brilliant cover letters or sales pitches without investing your valuable time. They can do all the research and optimize the email that gets you in the good books of the right people.
Top 7 Profile Writer Tools
OutreachWriter
The custom ai writer tool is one of the most cost-savvy and effective ways to get jobs or promotions faster.
Key Highlights:
The powerful tool can significantly increase the response rate with personalized messages and emails.
It allows users to analyze the target audience through powerful "bot crawlers" and write sales pitches to suit their expectations.
The AI automation flows allow users to scale up their outreach activities within a few clicks. It drastically reduces the time spent on research.
Get started with the leading Profile Writer today! Sign Up 14 Day Trial
ZipJob
It is one of the leading applications providing resume and profile writing services.
Key Highlights:
It has a team of professional writers with years of experience writing career documents for various industries.
The team has access to specialized tools that allows them to include keywords that highly optimize your profile, helping you meet your career goals.
They are also popular for their email writer services that brilliantly engage customers.
The Writing Guru
This profile and email writer platform empower individuals to create a personal brand.
Key Highlights:
It has proven credibility in the industry with thousands of ardent followers.
It has a highly qualified and experienced set of resume writers that stay abreast with cutting-edge technology to deliver nothing but the best. Your resume is the most important aspect of your professional career.
A professional writer can optimize your digital footprints and highlight your academic achievements to make you stand out in the job marketplace.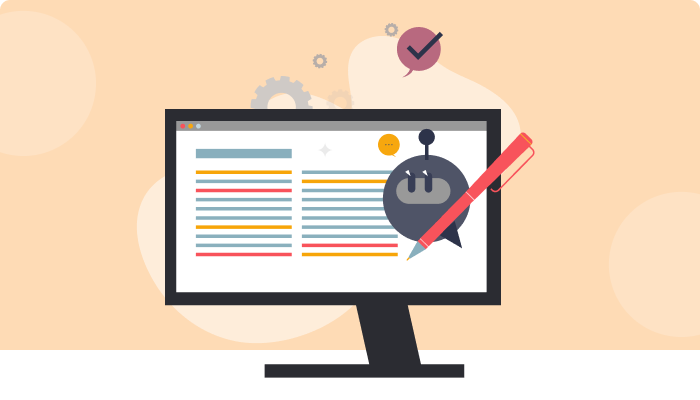 Career Steering
It is a G suite with premium resume writing services.
Key Highlights:
To land a highly competitive job, you must have professional resumes that strategically highlight your plus points and differentiation with a story-driven narrative. This comprehensive suite can do just that for you.
You get to work with Rosa, a multi-certified professional, award winner resume writer with more than two decades of experience in writing high-quality executive resumes.
Top Resume
This platform offers comprehensive services to help you meet your career goals.
Key Highlights:
The inexpensive platform has a simple sign-up process and a crystal clear definition of every service they offer.
Your resume reaches the ATS, a complicated recruitment software that screens your resume to find the right candidate for the job.
Top resumes deliver highly optimized resumes that impress the ATS and HR team.
They have attentive resume writing with efficient backlink email writer services that enable quick response.
BriefCase Coach:
The executive resume writer has a huge client base of top CEO and business world professionals.
Key Highlights:
They work on resumes with a strict quality check on various metrics such as the latest trends, ATS friendly, optimized with keywords, etc.
They efficiently highlight the career collaterals that set you apart from the rest. The brand has an impressive set of followers and brilliant job search assistance.
Chat GPT
Last but not least, the latest custom ai writer generator by open AI is a free tool that creates waves in the industry.
Key Highlights:
The platform is barely a few months old and has already garnered millions in revenue. It is touted to be the next big thing in the industry.
The free platform can write anything and everything. It can be your SEO email writer or assistant covering a wide range of job descriptions.
The software is trained through many databases to offer data with utmost accuracy. However, you might need to input precise requirements to get accurate results manually.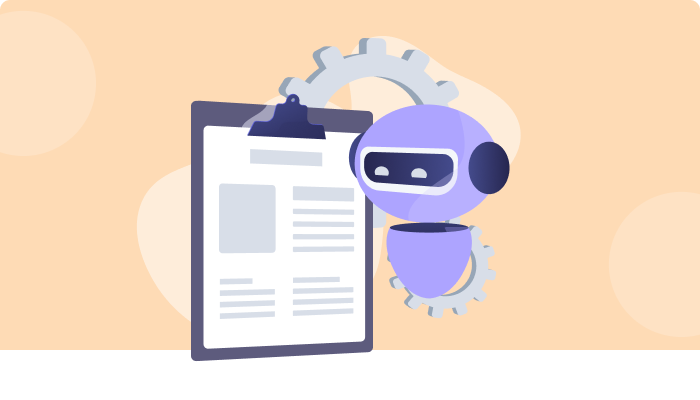 Perks of Using Profile Writer Tools
Using professional wiring services has several benefits. Many times, it is the bridging gap between you and your dream job. It is one of the best career investments that help you showcase your skills. Various ai writer generators like Outreach writer can ensure your resumes are not filtered by automated resume parser tools and meet the human eyes. Following are a few benefits of using profile writing services that can help you decide.
They can help you create more effective and attractive resumes highlighting your academic achievements and career graph.
Resume writing can be a tedious and time-consuming task. Outsourcing the job can give you free time to focus on the job hunt and engage with various HR professionals that can help you get the right job.
Professional resume writers have years of experience and thus have the capabilities to make your resume stand out among the crowd. Investing in resume writing services can directly impact your annual package and attract perks.
Profile writing services have access to cutting-edge technology that can be used to include the right keywords that help optimize your profile so that it shows up in search results of desirable companies and HR professionals.
Various companies offer SEO email writer services that can be used to create emails that generate quick responses and engage viewers.
Conclusion
A well-crafted profile is a lot more than just your career highlights. It's the only tool that can access the top 20 fortune 500 companies. It can significantly boost your chances of landing an interview and ultimately securing a job in a reputed organization. Ai writer generators are an inexpensive way to get the job done. Besides, they deliver profiles with utmost accuracy and creativity. Leverage the power of advanced technology to achieve everything you desire within a few clicks. Various skill profiling tools also offer job assistance and access to HR professionals of fortune 500 companies that can give you an edge in the competitive marketplace.
Know Why Outreachwriter.com is Best for AI Outreach Services?
#1
Personalize emails and LinkedIn messages with AI for 8X more responses
#2
Get more replies with AI based analysis of a prospect's LinkedIn activity
#3
Automate and scale up cold outreach activities with AI
#4
Reduce 45 minutes of research time per lead to 15 seconds using AI email write
#5
Use AI to create personalized sales, marketing, or HR emails in few clicks
#6
Pitch for backlinks using any website´s metadata
#7
Create custom prompts to train your AI writer your way
#8
Bring your own OpenAI integration for unlimited AI messages
#9
Unbelievable pricing - the lowest you will ever find
#10
Everything your business needs - 50 apps, 24/5 support and 99.95% uptime
Join the SaaS Revolution
All-in-One Suite of 50 apps

Unbelievable pricing - ₹999/user

24/5 Chat, Phone and Email Support