AI Copywriting: The 10 Best Tools for You in 2023
In this blog, we first understood how AI copywriting tools are good for content. We would offer you 10 best tools which help with AI copywriting and then look at some interesting facts.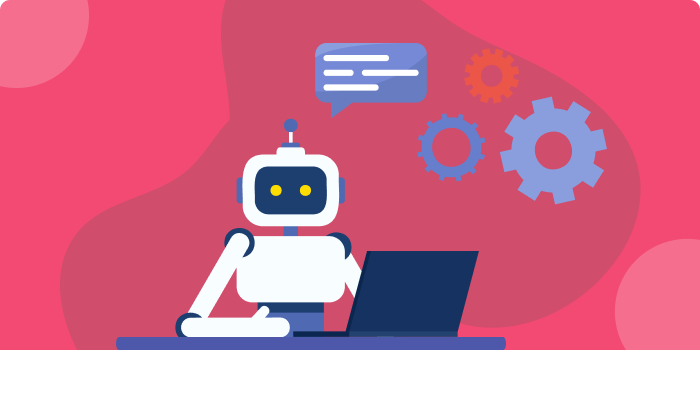 AI is now bringing changes to every industry known to man. Copywriting is no different. With the dawn of AI copywriting tools, the way to create good content has changed. These AI tools being software, don't tire out, are faster, don't face quality drops, and are cheaper than a human writer.
Any smart person or organization would make use of these tools to enhance their written material. Proper usage of these tools can prove to be beneficial and make one's writings a fresh touch. Thus we have brought to you this list of the best tools for AI copywriting, but first, let's understand how AI copywriting is good for content.
How is AI Copywriting Good for Content?
AI is beneficial for content in many ways. It makes it easier for writers to find new and innovative ways to write about products, brands, and other things. AI can also help writers use new ways to produce better articles. With AI, you can be assured that your content is good and publishable. This will make it easier to create elegant, impressive, and high-quality content. Let's move ahead to the list of the best AI copywriting tools.
10 Best Tools for AI Copywriting
OutreachWriter
Outreach writer is an artificial intelligence copywriting tool for 500 apps. It is one of the best you could use for your business. It comes packed with features like letting you create custom prompts which enable you to train the AI writer the way you want. It also works as a backlink ai writer and lets you write emails for sales, marketing, and human resource in just a few clicks. It has priced plans that begin at $14.99/mo for the 50 apps.
Key points:
Reduces the research time per lead to a huge degree
Helps you boost rankings in search
Get started with the leading AI Copywriting Tool today! Sign Up 14 Day Trial
Jasper AI
Jasper AI which was earlier known as Jarvis AI and Conversion AI. it is a top name in the artificial intelligence copywriting tools. This custom ai writer allows you to create a sales copy, posts for your blog, scripts for youtube, and much more by just adding preferences for the types of content you want and then making the tool write it for you with just a click of a button.
Key points:
Provides lots of pre-built templates
The software learns your style of writing and tries to mimic it in the future
Copy.ai
Copy.ai is an extremely power-packed custom ai writer tool that can be used by you in many ways. With this new-age copywriting tool, you no longer have to worry about thinking of new and original ideas for your posts or material for your marketing.
It also provides you with features that will enable you to monitor and decide the tone and style of language you want to use to make it seem like it was written by you.
Key points:
Makes your writing speed 10 times faster
AI email writer makes you write more engaging emails
CopySmith AI
CopySmith AI, as the name suggests is an automated software for email copywriting that will write just about anything. If you are looking for a good email writer it might be the one for you. It functions by analyzing the information you give to the tool and then transferring this information into a document or an email, to power your content for marketing. This copywriting tool can be used in the generation of leads, the creation of newsletters, and building content for single-page websites, and sales brochures.
Key points:
Integrations with shopify
Writes content optimized for search engines (SEO)
SmartWriter
SmartWriter is a copywriter tool that will create engaging and fresh writing with the use of artificial intelligence. If you are in search of the best email writer tool available in the market for email marketing, you can be assured that your search would end with this tool. These tools won't just write personalized emails for you but, they can also be employed in the creation of landing pages and posts for your blog which will lead to more prospects converting into customers. Its pricing plans start from $59 per month.
Key points:
Automatic generation of leads
Personalized outreach for linkedIn
Anyword
Anyword is an AI copywriting tool that has a creative feature termed a 'predictive performance score', it can help generate a different copy for different situations. This tool is also able to write whole-length blog posts and is also able to incorporate the keywords you want in your post.
This tool has artificial intelligence that can help you to create content depending on the scenario inputted by its user. So, this tool can be used as an AI writer for recruitment purposes also.
Key points:
Lets you add keywords that make your writing SEO friendly
Gives a score to the articles which let you choose the best one
Writesonic
The writesonic ai copywriting tool is easy to use and has a smooth, new age, and interactive interface. You can create content of many types in just a few minutes without the need of leaving your browser and having to work with any sort of coding and design tools. This tool can let you create whole landing pages in just a few minutes. It has paid plans starting from $29/mo.
Key points:
It's very flexible and thus would be the best for you if you would scale in the future
Grammar correction and check for readability inbuilt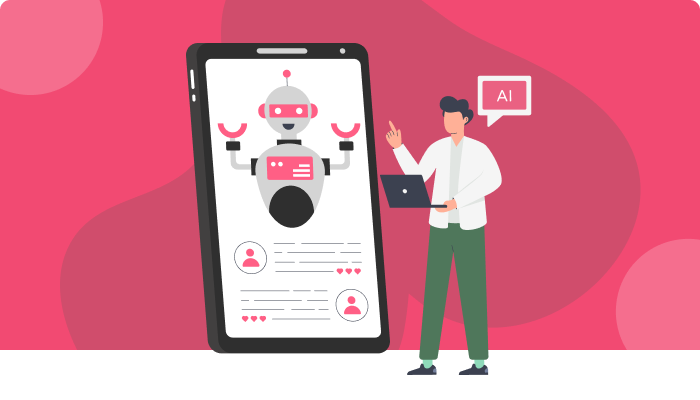 WordTune
WordTune is a Chrome extension that makes use of artificial intelligence to help you rewrite your sentences. It is extremely good for helping you improve upon the sentences of your own creation. It would be beneficial for everyone who is looking to improve their writing ability. This tool works by changing the structure of a sentence and removing extra unnecessary words. It has a free plan and its paid plans from $9.99 per month.
Key points:
Easy to open and operate
Helps improve your writing abilities
Rytr
This one is an awe-inspiring tool that uses the capabilities of artificial intelligence and also machine learning in the creation of content. If you Compare it to other tools, Rytr is relatively very new. Though it looks like it is going to be among the top players soon and it also is much more affordable. You might want to give this custom ai writer tool a shot. It does not have a free plan but its paid plans start from just $9.99 per month.
Key points:
Helps in the creation of youtube descriptions, meta titles, and blog posts
It is extremely speedy
Smart Copy
Smart Copy was earlier known as Snazzy AI and now is owned by Unbounce. This is a tool that will help you create landing pages, ads for google, and taglines. This tool allows you to change between its templates at a brisk pace, so if one template doesn't match your needs it won't take long to find the right one.
Key points:
AI email writer creates perfect emails for sales
Generates description of products for your shop
Let's now talk about some interesting facts.
Some Interesting Facts!
Here are some interesting facts about AI that you should know.
Though AI may seem like a new-age invention, its foundation stones were laid way back in the 1950s. That was when John Mcarthy, who is known as the 'father of artificial intelligence' coined the term 'artificial Intelligence'.
The field of AI was first studied at Dartmouth College.
At the current time AI is classified into 4 types, they are reactive, limited memory, theory of mind, and self-aware.
Summary
In this blog, we first understood how AI copywriting tools are good for content. Then we saw the best tools for the same. These tools are helpful for people in a variety of professions like digital marketing or copywriting. These tools would help you in scaling and would help you create fresh, concise, natural, and engaging writing. Each of these tools is slightly different from the other and offers different functionalities, so it would be beneficial for you to take free trials of the tools you are interested in and then choose one.
Know Why Outreachwriter.com is Best for AI Outreach Services?
#1
Personalize emails and LinkedIn messages with AI for 8X more responses
#2
Get more replies with AI based analysis of a prospect's LinkedIn activity
#3
Automate and scale up cold outreach activities with AI
#4
Reduce 45 minutes of research time per lead to 15 seconds using AI email write
#5
Use AI to create personalized sales, marketing, or HR emails in few clicks
#6
Pitch for backlinks using any website´s metadata
#7
Create custom prompts to train your AI writer your way
#8
Bring your own OpenAI integration for unlimited AI messages
#9
Unbelievable pricing - the lowest you will ever find
#10
Everything your business needs - 50 apps, 24/5 support and 99.95% uptime
Join the SaaS Revolution
All-in-One Suite of 50 apps

Unbelievable pricing - ₹999/user

24/5 Chat, Phone and Email Support