Top 10 AI Writing Generator Tools to Save Efforts and Costs
This article provides insight into the various AI tools that can improve the writing process. Learn more to make a difference in your content.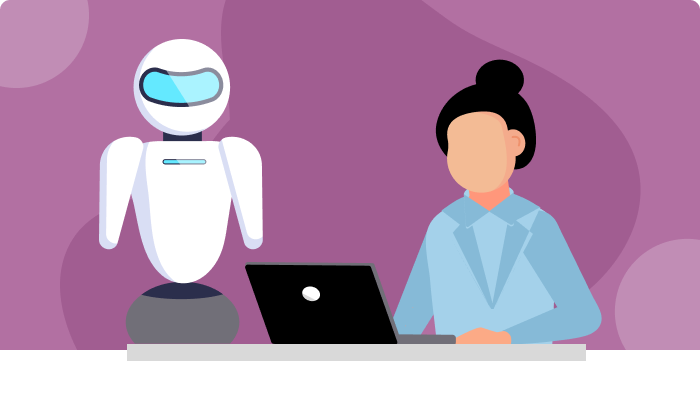 AI writing generator tools are increasingly vital for competitiveness, efficiency, and thoroughness. Due to the growing use of artificial intelligence, it is used in various fields, such as content creation and customer support. Creating copy can be challenging and involves a significant amount of work, particularly in blog posts, product descriptions, or PPC ads.
The repetitive nature of the work can stifle creativity. AI tools can help alleviate this burden by producing engaging copy with a few simple instructions. It allows you to focus on more critical tasks.
AI Writing Generator: Revolution
AI writing tools are software programs that utilize artificial intelligence to enhance your writing abilities. It helps in making grammatical and spelling corrections and stylistic and tonal improvements. Advanced AI writing tools can generate significant portions of text that mimic the style they were trained on, based on given prompts. These tools are primarily based on GPT-3 (General Pre-Trained Transformer). It is a machine learning platform that enables developers to train and utilize models for various natural language processing tasks.
AI writing generator tools can rescue you from the daunting "writer's block" that inevitably affects every writer at some point. Whether you require inspiration for brainstorming ideas or creating content, an AI tool can be a valuable resource to get you back on track.
Top 10 AI Writing Generator Tools
Let's look into their features, so you can make an informed decision when it comes to choosing the right AI Writing Generator for your needs.
OutreachWriter by 500apps
OutreachWriter by 500apps is an AI writing tool. This program creates high-quality material that is personalized to each user's needs. It uses cutting-edge machine learning algorithms.
Users can easily personalize and amend their content with Outreach Writer's user-friendly interface. This tool's AI capabilities ensure that the writing style and tone are constant throughout all materials.
Features
Personalized, AI-written emails and LinkedIn messages generate 8x more responses.
Analyze prospects' LinkedIn activities to create customized messages that encourage engagement.
Use AI to automate cold outreach activities and expand outreach.
Reduce lead research time from 45 minutes to 15 seconds and let AI compose emails.
Compose personalized sales, marketing, or HR emails with ease.
Get started with the leading AI Writing Generator Tool today! Sign Up 14 Day Trial
Jasper AI
Looking for the ultimate AI writing generator? Look no further than Jasper AI (formerly Jarvis AI). With top-notch content output across various formats, including listicles and short-form snippets, this app is a must-have tool. Its user-friendly interface and unparalleled long-form assistant make writing a breeze.
Features
Long-form assistant for article creation and custom AI-powered tools
Uses the latest GPT-3 technology for generating AI content
Includes over 50 templates for creating various content types quickly
Offers pre-made Recipes for outputting complex content types
Supports input and output in 25 languages
Sudowrite
Sudowrite is a top-notch AI writing generator that can help you.Its user-friendly interface makes it one of the best AI content generators on the market.
Generate new content
Transform existing content
Expand upon ideas that need more detail
Help you brainstorm
Features
Suggests content for you to write
Provides more detail on specific areas
Edits unsatisfactory content
Generates content ideas
Mixes up content for new ideas
Develops new character ideas
Creates contemporary free-verse poetry
Rytr
Rytr is an AI writing generator that uses GPT-3 to focus on creating conversion-oriented content. It offers 30+ templates for marketing, blogging, and product descriptions. It utilizes AIDA and PAS formulas for optimal copywriting outcomes. It's fast and user-friendly, producing a decent-quality article in just five minutes.
Features
Generate content quickly and easily with character count, word count, and tone checker.
Ensure high-quality content with plagiarism checks and grammar checks.
Explore over 2,000 ideas from their vast library. Personalize your content with a professional touch using Form Generator.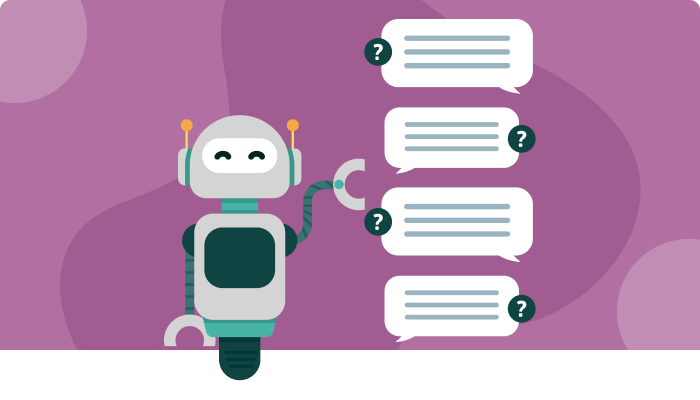 Copy.ai
Copy.ai is an affordable, user-friendly AI writing generator that helps combat writer's block. It offers templates for various content types, including blogs, ads, sales, websites, and social media, and supports translation into 25 languages. While it's easy to use, it's best suited for those producing moderate content volumes rather than high-end content production.
Features
100+ templates for generating copy
Create digital ad copy, social media content, website copy, eCommerce copy, blog content, and sales copy
Easy-to-use interface
Free forever with no credit card required
long-form document editor
Multiple language support
Product descriptions
WriteSonic
Transform your content creation game with WriteSonic - the AI-powered tool designed for e-commerce brands, digital agencies, and marketers. Efficiently generate top-notch copy for landing pages, ads, emails, product descriptions, and beyond while saving precious time.
Features
AIDA and PAS formulas implemented for conversions
Built-in grammar checker
Built-in text editor for writing and editing content
Content creation in 20+ languages
Content expander
Create landing pages, blog posts, product descriptions, and ads
Instant generation of topic-based content
Paraphrase
SEO optimized content
Templates available for landing pages
Copysmith
Copysmith leverages advanced machine learning to help you create high-converting content within seconds. This AI writing generator learns from your editing and refining of the generated copy to adapt to your style. With Copysmith, content creation is 50x faster and can double your blog and content marketing revenue.
Features
E-commerce product description templates (Amazon, Shopify)
Social media ads templates
Blog creation, outlining, and posting
YouTube video description templates
FAQ suggestions
Content rephrase and summarizer
Easy-to-use interface
Excellent customer support
Plagiarism checker
Peppertype.ai
Peppertype is an AI-powered writing tool that efficiently produces SEO and keyword-rich content. Combining the skills of writers and artificial intelligence, Peppertype.ai creates superior content in less time.
Features
YouTube video description templates
Text conversion from first to third person
SEO-optimized titles
Facebook ad creation
Engaging FAQ ideas
Creates captions for social media posts
Blog topic generation, outlining, introduction, and body writing
AIDA, BAB, and PAS copywriting formulas
30+ content templates
Outranking
Outranking is an AI-driven platform that assists in creating an all-encompassing content strategy. It aids in the following:
Generating ideas
Executing and optimizing content
Monitoring performance
improving content quality over time
Features
Website content optimization audit
Social media caption generator
SEO-optimized content editor
Outline builder
GPT-3 integration
Google NLP topic optimization
AI templates for advertising campaigns, emails, product descriptions, and more
Frase.io
Frase is a long-form copywriting tool with many features for efficient content creation. It also offers an add-on feature, the custom AI Writer.
Features
Google Search Console integration
You can control the version in the document editor
Undo/redo buttons (unlike other tools, which require keyboard commands)
Export your file in PDF, HTML, or Excel
AI-powered document editing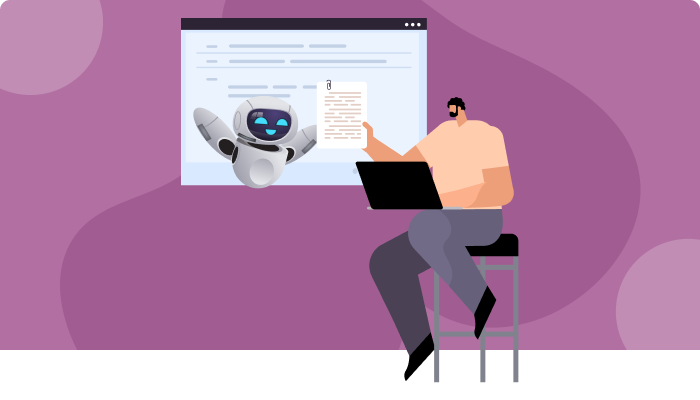 Significance of AI Generator for Businesses
You can save time and money by automating content generation with AI text generators.
Businesses may produce massive volumes of high-quality content with AI with little human involvement.
AI writing generators may create material aimed at particular audiences and SEO-optimized.
Additionally, they can aid companies in preserving a unified brand voice and messaging throughout their content.
By deploying AI text generators, businesses may concentrate on other important duties like planning, analysis, and client involvement.
Final Thoughts
AI copywriting tools can assist digital marketers and copywriters in scaling their content creation and achieving business goals. These tools are user-friendly and enjoyable to use. It creates natural and captivating copy to fulfill content requirements.
To find the most suitable tool for your business strategy, it is recommended to explore a few free trials before making a purchase, considering each tool's unique features.
Know Why Outreachwriter.com is Best for AI Outreach Services?
#1
Personalize emails and LinkedIn messages with AI for 8X more responses
#2
Get more replies with AI based analysis of a prospect's LinkedIn activity
#3
Automate and scale up cold outreach activities with AI
#4
Reduce 45 minutes of research time per lead to 15 seconds using AI email write
#5
Use AI to create personalized sales, marketing, or HR emails in few clicks
#6
Pitch for backlinks using any website´s metadata
#7
Create custom prompts to train your AI writer your way
#8
Bring your own OpenAI integration for unlimited AI messages
#9
Unbelievable pricing - the lowest you will ever find
#10
Everything your business needs - 50 apps, 24/5 support and 99.95% uptime
Join the SaaS Revolution
All-in-One Suite of 50 apps

Unbelievable pricing - ₹999/user

24/5 Chat, Phone and Email Support