Professional Email Writing Tools: Top 10 Picks
This blog is going to give you a list of professional email writing tools that would make your email writing tasks easier. It would first explain you professional email writings in brief and also explain its benefits.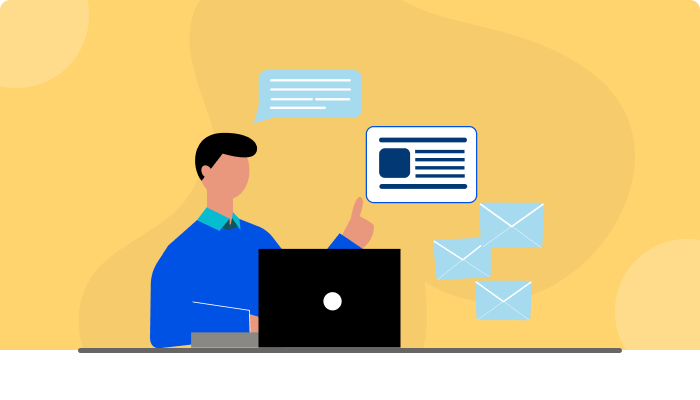 Professional emails are necessary for your business to grow and are required in most of the processes of an organization. Writing these emails is a very time taking task and is often not the most interesting one. To make this task easy for you we have compiled this list of the top 10 tools that would help you write professional emails. First, let's get to know more about professional email writing.
Get to Know About Professional Email Writing
Professional email writing has a lot of components to it. Professional emails are crips, concise, and use and don't use unnecessary sentences. Most of the time they strictly have a formal tone and are used to judge one's professional etiquette. Writing professional email can be a tough task so we are giving you a list of the top 10 Professional Email Writing Tools.
Professional Email Writing: Top 10 Picks
OutreachWriter
OutreachWriter is an artificial intelligence copywriting tool for 500 apps. It is one of the best you could use for your business. It comes packed with features like letting you create custom prompts which enable you to train the AI writer the way you want. It also works as a backlink ai writer and lets you write emails for sales, marketing, and human resource in just a few clicks. It has priced plans that begin at $14.99/mo for the 50 apps.
Key points:
Reduces the research time per lead to a huge degree
Helps you boost rankings in search
Get started with the leading Professional Email Writing Tool today! Sign Up 14 Day Trial
MailMentor
This is one of the few apps that would let you have feedback for your writing. You just have to paste what you have written in the app and it would score it based on its parameters. It can also produce new AI-written texts completely from scratch, which can be used for business email writing. It would ask you for the email, the tone you want it to have, the number of copies you want, and the goal you have from this email. Then in no time, it would provide you with fresh new writing.
Key points:
Lets you integrate case studies seamlessly
Lets you increase your top and bottom lines
Crystal
Crystal is very different from your average grammar-checking tools and tone-correction tools. It functions at a much deeper level. This tool creates DISC profiles of everyone with who you are conversing in emails. Then it would write emails that would most appeal to the target person.
Key points:
Integration with LinkedIn also enables it to work as a profile writer
Fast enough for use in real time conversations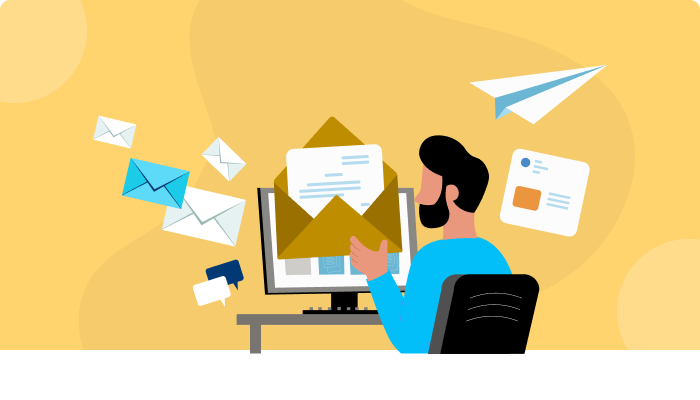 QuillBot
This online tool for email writing is an AI-based online tool that helps you create professional emails in no time. It enables you to choose from a varied range of tones formal, simple, and creative to make sure the email fits your purpose. It also has a feature named "shorten" that would make your emails crisp.
Key points:
Generates citations for you
Lets you have insights into different tones
Jasper AI
Jasper AI which was earlier known as Jarvis AI and Conversion AI. it is a top name in the artificial intelligence copywriting tools. This tool can be the AI writer for the recruitment you need. It allows you to create a sales copy, posts for your blog, scripts for youtube, and much more by just adding preferences for the types of content you want and then making the tool write it for you with just a click of a button.
Key points:
Provides lots of pre-built templates
The software learns your style of writing and tries to mimic it in the future
SmartWriter
SmartWriter is a copywriter tool that will create engaging and fresh writing with the use of artificial intelligence. If you are in search of the best AI email writer tool available in the market for email marketing, you can be assured that your search would end with this tool. These tools won't just write personalized emails for you but, they can also be employed in the creation of landing pages and posts for your blog which will lead to more prospects converting into customers. Its pricing plans start from $59 per month.
Key points:
Automatic generation of leads
Personalized outreach for LinkedIn
Autothink
This tool lets you reply to emails using artificial intelligence automatically. It lets you choose the tone of the message before sending the email. This is essential in saving time for you. This can be installed on Gmail/Outlook and automates your email marketing campaigns. Best of all it is completely free.
Key points:
Makes use of GPT3 for writing emails
Though it's free, it has an excellent customer support
Writesonic
The writesonic ai copywriting tool is easy to use and has a smooth, new age and an interactive interface. You can create content of many types in just a few minutes without the need of leaving your browser and having to work with any sort of coding and design tools. This tool can let you create whole landing pages in just a few minutes. It has paid plans starting from $29/mo.
Key points:
It's very flexible and thus would be the best for you if you would scale in the future
Grammar correction and check for readability in built
Copy.ai
Copy.ai is an extremely power packed AI email writer tool which can be used by you in a number of ways. With this new age copywriting tool, you no longer have to worry about thinking of new and original ideas for your posts or material for your marketing.
It also provides you with features that will enable you to monitor and decide the tone and style of language you want to use to make it seem like it was written by you.
Key points:
Makes your writing speed 10 times faster
Ai email writer makes you write emails that are more engaging
WordTune
WordTune is a Chrome extension and makes use of artificial intelligence to help you rewrite your sentences. It is extremely good for helping you improve upon the sentences of your own creation. It would be beneficial for everyone who is looking to improve their email writing ability. This tool works by changing the structure of a sentence and removing extra unnecessary words. The advantage you get by it being a chrome extension is that all you have to do to use it is install it from chrome webstore and its icon will appear in the extension panel of your Chrome browser. Whenever you want to rewrite some text just click that icon. It has a free plan and its paid plans from $9.99 per month.
Key points:
Easy to open and operate
Helps improve your writing abilities
Let's look at some of the benefits of professional email writing.
Benefits of Professional Email Writing
Professional email writing comes with many benefits,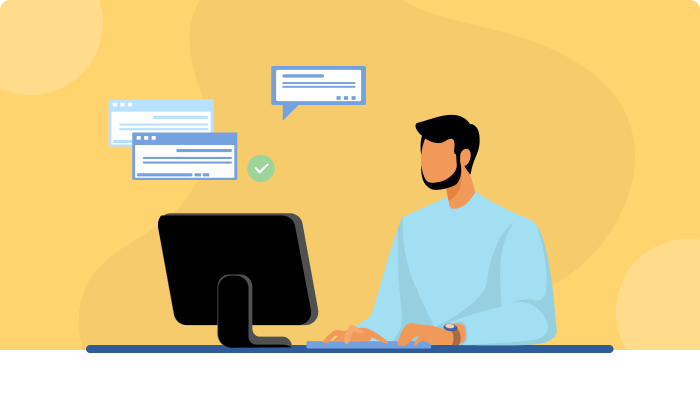 Have been known to generate more leads for an organization.
A consistent mode of communication.
Increases the credibility of a business and builds up a repo with its customers.
Gives the customers a feeling of being with the company. One can improve click ratio with these writers.
Helps improve conversion rates for the business with attractive subject lines.
These factors all prove to be very beneficial for a company and play an important role in its success.
Conclusion
Concluding this blog, I would like to assure you that all the tools mentioned in this article have been chosen with utmost care and after being judged on a lot of parameters. All these tools would work towards helping your organization write professional emails and make the most out of them.
Know Why Outreachwriter.com is Best for AI Outreach Services?
#1
Personalize emails and LinkedIn messages with AI for 8X more responses
#2
Get more replies with AI based analysis of a prospect's LinkedIn activity
#3
Automate and scale up cold outreach activities with AI
#4
Reduce 45 minutes of research time per lead to 15 seconds using AI email write
#5
Use AI to create personalized sales, marketing, or HR emails in few clicks
#6
Pitch for backlinks using any website´s metadata
#7
Create custom prompts to train your AI writer your way
#8
Bring your own OpenAI integration for unlimited AI messages
#9
Unbelievable pricing - the lowest you will ever find
#10
Everything your business needs - 50 apps, 24/5 support and 99.95% uptime
Join the SaaS Revolution
All-in-One Suite of 50 apps

Unbelievable pricing - ₹999/user

24/5 Chat, Phone and Email Support